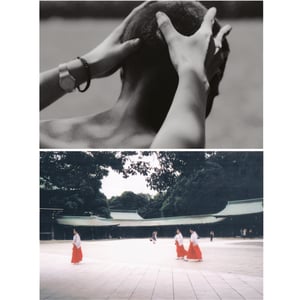 $

17.00 - On Sale
The first physical release on The Finer Things, a split 12", from acclaimed Sydneysiders Guerre and Nakagin.
Featuring 5 tracks in total, the EPs each display incredibly well the depth of the artists' bodies of work. Guerre's twisted vocals, haunting melodies and, and whip-crack drums display a new and innovative take on R'n'b which has never been seen before, whilst Nakagin pulls Ambient-inspired soundscapes over an LA-beat framework, producing a beautiful finished product.
The EPs are pressed to 12" vinyl, and come in a recycled cardboard sleeve, with outer sleeve artwork by Lewis Doherty, and an insert designed by Jacob Ring.